Starlight Foundation – Gift to a Sick Kid
This year the KTR Staff team nominated to donate to the Starlight Foundation after one of our own team members had a sick child at the Royal Children's Hospital and received the benefit of the this non for profit organisation.
Director Michele Birtchnell said, "Many of our team members have had sick children and we understand the positive impacts that these organisations have for our children and their road to recovery. As an organisation our small contribution can assist a family during a difficult time. We are proud of our team and the commitment they have not only the company but the broader community, knowing that a small act of kindness can have a ripple effect".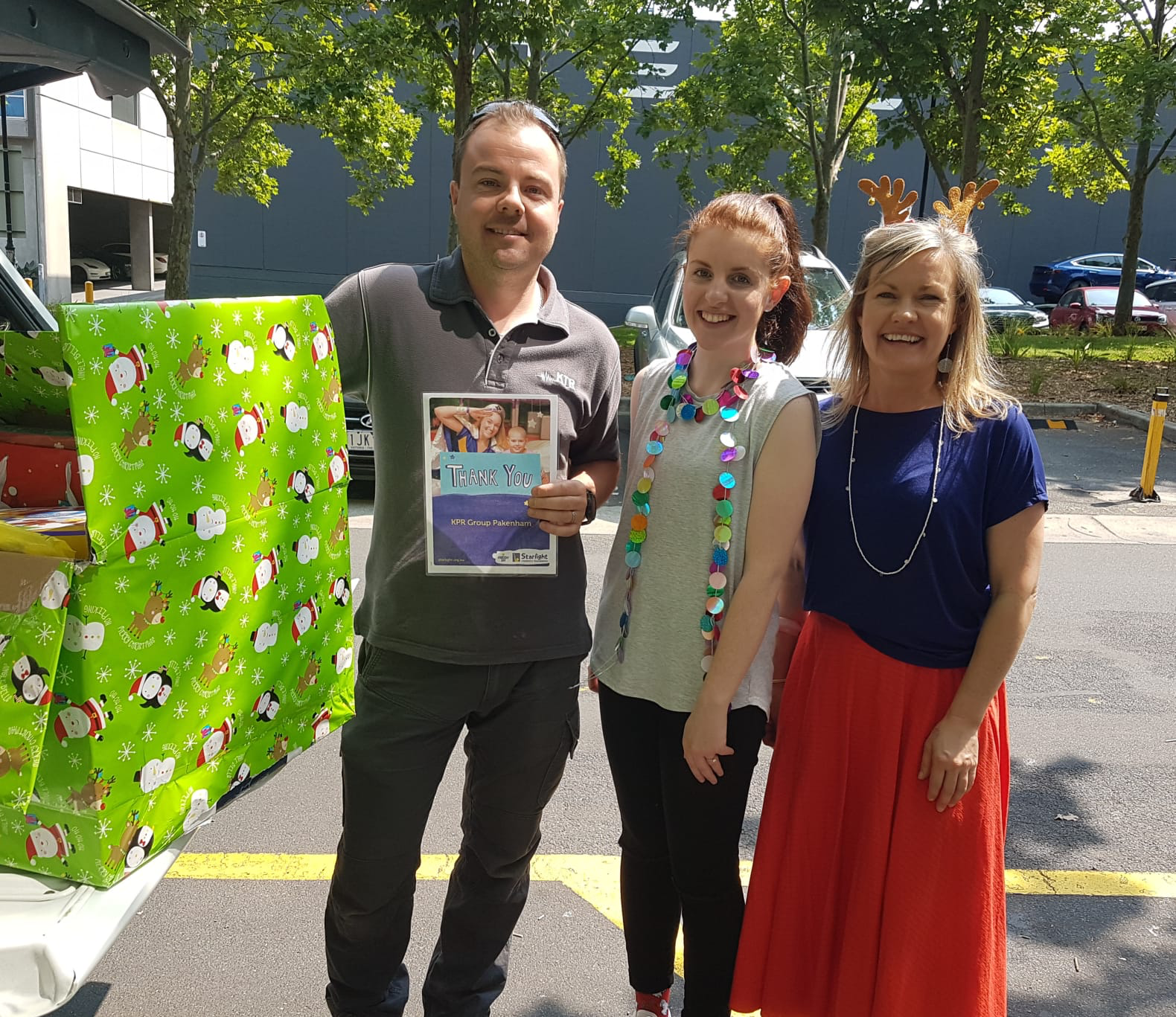 Allan Hay from KTR delivers the KTR staff Starlight Foundation gifts